The supermodel Heidi Klum, 46, and her rocker beau Tom Kaulitz, 29, tied the knot for the second time on a yacht in Capri, Italy, in a stunning ceremony surrounded by family and friends
The pair first secretly wed at a Beverly Hills court house in February this year, following their engagement on Christmas Eve last year
Heidi looked gorgeous in a chic ivory gown which was adorned with sequinned flowers, and Tom matched his stunning wife in a white suit and a cornflower-blue shirt
It was reported by People that the German couple's festivities took place on a luxury yacht called the Christina O – one of the world's most luxury yachts
Tom and Heidi made their first public debut at the Cannes amfAR Gala in May 2018, and Tom popped the big question just months later on December 24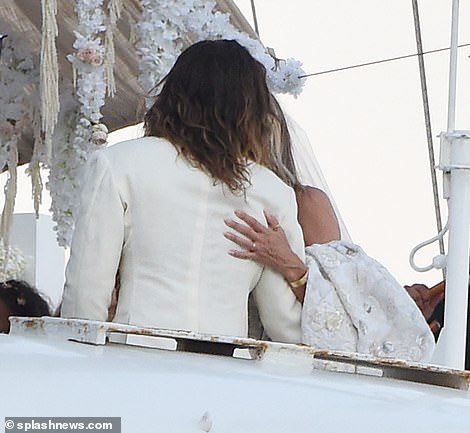 Heidi Klum and Tom Kaulitz have got married (technically for the second time this year) and their wedding in Italy was simply stunning.
The couple legally tied the knot in February this year, just two months after getting engaged, and they hosted a star-studded ceremony this weekend in Capri, Italy.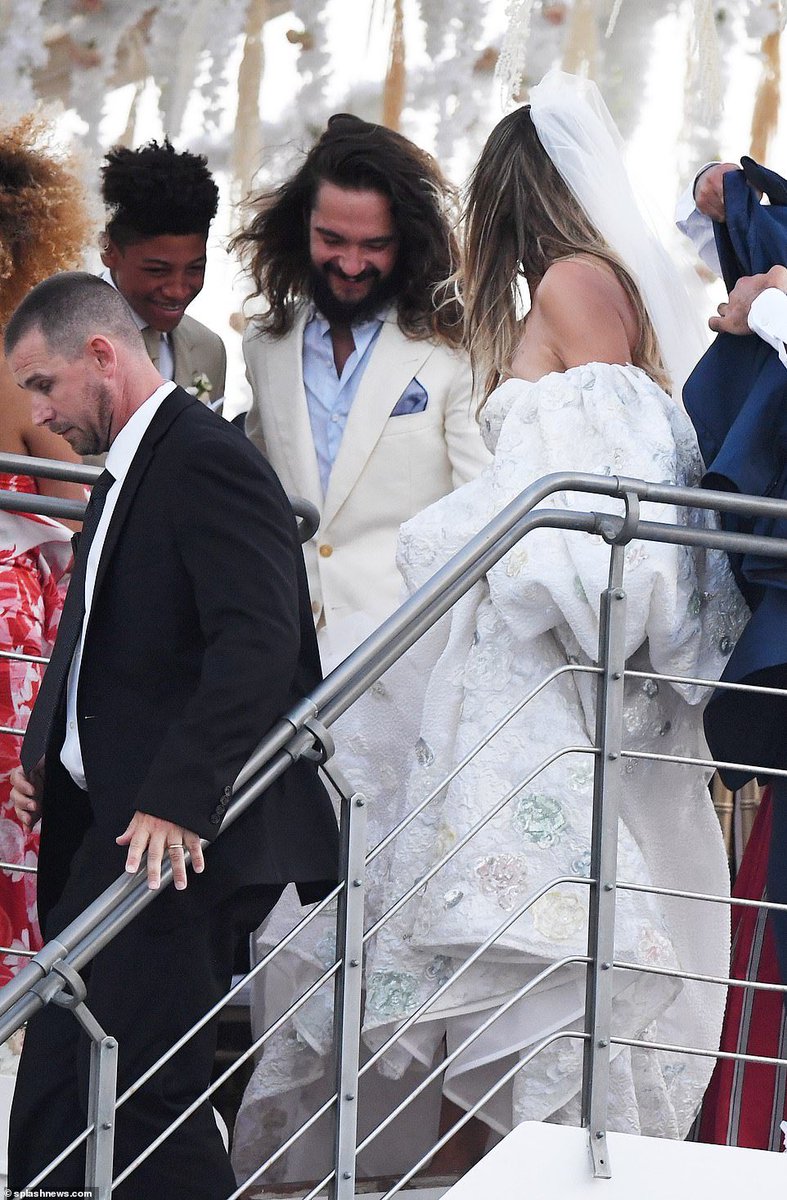 They have been dating since March 2018, after meeting through a mutual friend while Heidi was working with Germany's Next Top Model. The 46-year-old model and her 29-year-old husband threw a party to celebrate their nuptials on the luxury Christina O yacht, formerly owned by Aristotle Onassis.
And the lovebirds are in good company, as Princess Grace Kelly and Prince Ranier III hosted their wedding reception there – as well as Aristotle's own wedding reception with Jacqueline Kennedy Onassis. TMZ reported in July that the couple had officially become husband and wife in February after obtaining a confidential marriage certificate in California.

Heidi Klum looked stunning during her wedding to Tom Kaulitz on Saturday.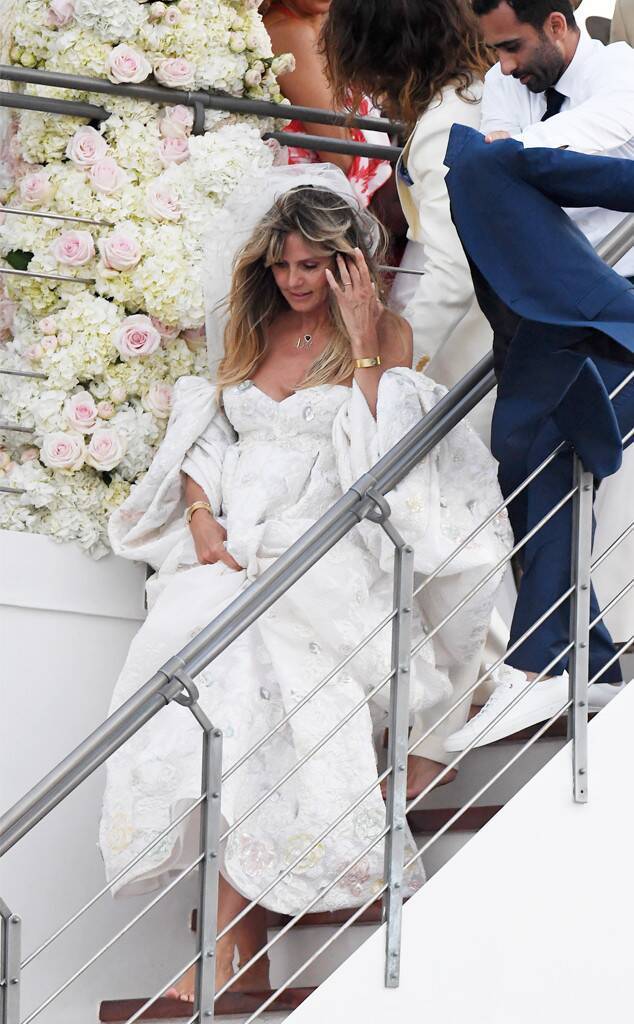 The couple who secretly got married in="https://pagesix.com/2019/07/11/heidi-klum-is-secretly-married-to-rocker-tom-kaulitz/"> Februaryhad a formal celebration in Italy, where she donned a traditional white wedding dress.