Steps :
✓Open Flipkart App
✓Go To Game Zone
✓Click On Daily Trivia Banner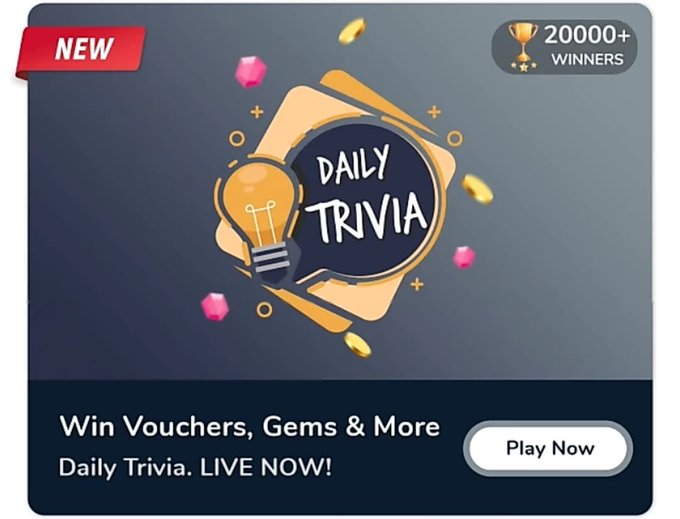 Answers :
Q1. What was started at calcutta in 1828 By Raja Ram Mohan Roy & DebendranathTagore ?
Ans. Brahmo Samaj
Q2.Tea is made by soaking the _ of tea plant in hot water ?
Ans Leaves
Q3 Build By the dutch where in india would you find the famous bolgatty palace
Ans. Kerala
Q4. In a class if attendence is taken alphabetically then among these who will be named first
Ans. Aditya
Q5. Who was the subject of amar chitra kathas first title on a sportsperson
Ans. Dhyan Chand
T&C Apply
**Pls Ignore if you find any mistakes in questions.
Best of Luck